Our team has now grown to include 3 incredible women who are passionate about Real Estate and growing together to provide the best experience and customer service to our clients. Here is a brief introduction to each.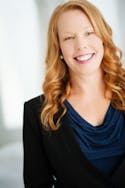 Wendy Mills
Our team leader, Wendy, has extensive experience in marketing high end, luxury real estate on the Westside of Vancouver and the North Shore. She also has a thorough knowledge of the East Vancouver market as the result of living and volunteering in the area. She believes in honesty, clear lines of communication, teamwork and mutual respect are the keys to building long term client relationships, which are far more important that any individual sale.
Tereasa Haywood Golka
The mama bear of the team, Tereasa is known for her warmth and soothing approach to supporting nervous first time buyers, families on the grow and overwhelmed down-sizers. Her ability to adapt and respond to the needs of all kinds of personalities has earned her the respect of her Type A clients. She loves them all! Loyalty and Integrity are primary values that show up in her personal and professional relationships. A resident of Dunbar she is adept at servicing both West and East Vancouver markets.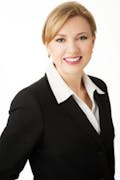 Elena Yelizarov
Elena, the newest addition to our team, has a thorough knowledge of the Downtown, Fairview, Mount Pleasant and Commercial Drive areas. She also knows Richmond like the back of her hand, as the result of having grown up in the area. She is an active member of Ozzie Jurock's Real Estate Action Group both as an investor and a realtor specializing in development properties. She is smart, driven and confident. She believes in building lasting relationships with her clients that are based on mutual trust and respect.